Optimizing street lighting performance and accurately measuring energy consumption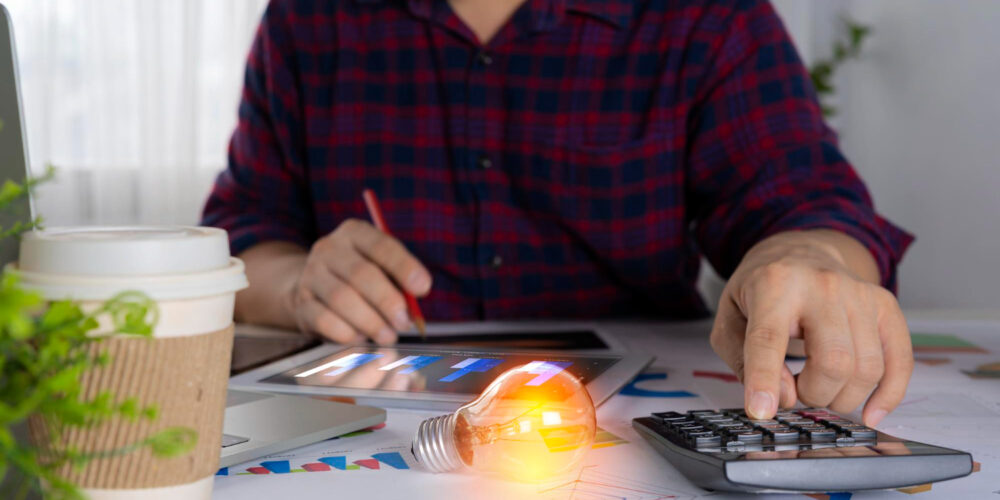 Connected LED lighting, combined with energy optimization software, provides visibility into the energy consumption of the lighting infrastructure. This insight helps identify opportunities for additional energy savings, whether through dimming, scheduling and zoning, or using presence sensors on street lights to adjust lighting levels based on traffic and pedestrian frequency.
Switching to LED will provide energy savings of up to 70%, and by adding smart controls, savings increase to 80%. By using sensors to detect when people or cars are present, lighting can be dimmed when the streets are empty.
They can be metered in real time or data can be collected on energy consumption based on lighting in the city. This data can be used to gain insights to create benchmarks and improvement initiatives to further drive energy efficiency that reduces CO2 emissions.
Continuous energy consumption measurement and data provide new insights that support more informed decisions to help improve operational efficiency and optimize lighting performance.
Continuous monitoring and data collection of energy consumption facilitates the achievement of sustainability goals and provides data to support the city's sustainability programs and goals.
LED street lighting coupled with smart controls reduces energy consumption by up to 80%. Connected LED lighting enables intelligent light control and enables the collection of data for each point of light, which is then transmitted over a network and analyzed to provide new insights.
By adding presence sensors to connected street lights, energy consumption can be further reduced by using software to automatically dim light levels if no people or vehicles are detected.
Data collected from street lighting can be stored locally or in the cloud, depending on the customer's preferences or data governance policy. The City owns the data and may share it with third parties or independent software providers.